Back to Articles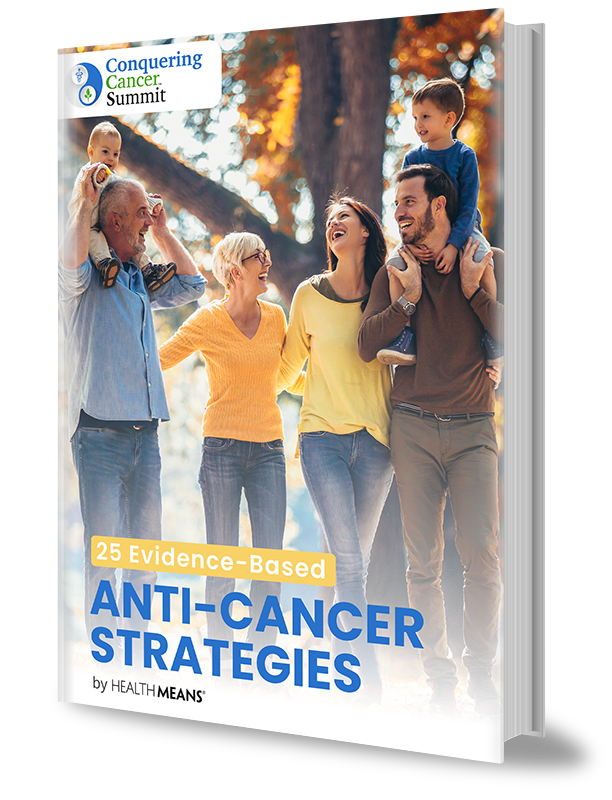 Conquering Cancer Summit – 18-26 May 2021
Dear H2SC Crew,
If you have not signed up for the free
Conquering Cancer Summit – 18-26 May 2021
…I suggest you do so ASAP! I had a fun interview with Nathan Crane who hosts the summit and my talk will be featured as a bonus extra on Day 10. He has a lot of interesting speakers lined up, with no less than 59 doctors, researchers and survivors!
Check it out and see just how many free goodies you get just for signing up! You get four FREE eBooks, with recipes, lots of anticancer strategies.. so save your spot and get your free goodies here:
https://globalcancersymposium2.com/trailer/ebook-anti-cancer-strategies/?ref=7474
You will learn about the latest breakthroughs, both natural and conventional, including my discussion on a whole range of topics on how to starve cancer from diet to off label drugs and we also discussed my new cancer killing protocol, ferroptosis.
This was one review of the symposium from last year:
 "I was recently diagnosed with cancer and the info you put together was very helpful. For me, some of the participant's presentations gave me hope for my future, if I followed some of the protocols.  Thank you for all you do to enhance our health with your sharing of the knowledge you have gathered and researched. "
So don't miss out! Put it in your diaries.
I will also let you know of another conference soon (Metagenics Congress 2021), where I am a keynote speaker. Stay tuned. And don't forget Chris Wark has his Square One programme running for free this week too. So much learning to be had! Not forgetting my own online course which has you raving! If you haven't signed up, check out my course on my website at www.howtostarvecancer.com.
With much love,
Jane xx
#H2SC #womanonamission
P.S. Please do follow me on Facebook Twitter and Instagram; we need to spread the word. And please retweet, like and share posts whenever you can. Thank you!