Back to Articles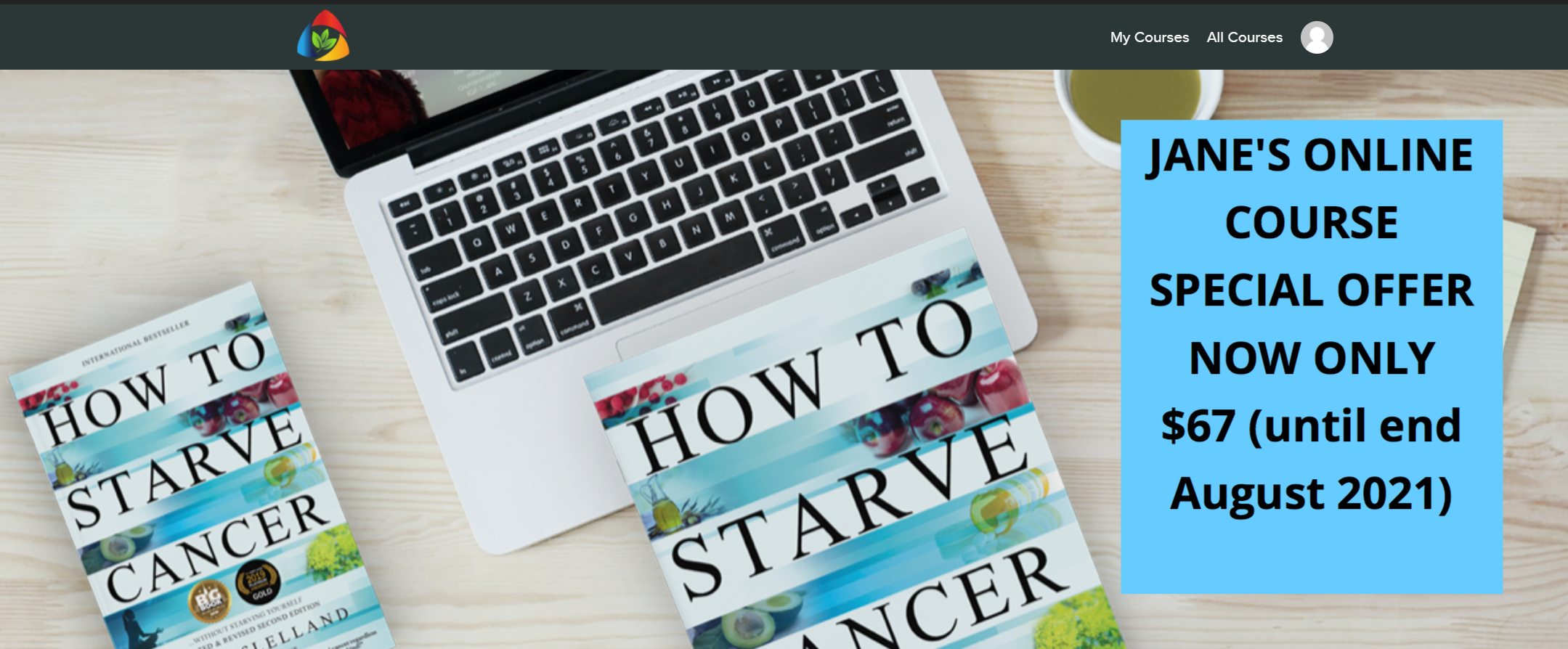 Course special offer for August 2021
Hi Crew!
Books are now being shipped from the US if you have been waiting for stock to arrive. Available either from Amazon or through my website (cheaper), for the same price as one of your supplements. www.howtostarvecancer.com
*SPECIAL OFFER*
Online course only $67 + taxes in some jurisdictions (circa £59 including VAT), normally $97
The patients who make the effort to understand their cancer are the ones I see do best. Buying the book is your first step. I know many of you have zero medical knowledge and it can be overwhelming at the first read through, but don't give up! If you struggle with any of the science or want a more personalised approach to finding out what or why, then my online course is for you, described by many of you who have taken it as a 'gamechanger'- snap up this offer quick before the price goes back up in September.
Here is the link:
How To Starve Cancer – Online Course | How To Starve Cancer (teachable.com)
Margie, whose husband is dealing with an aggressive brain tumour, said on FB:
"This post is to say thank you to Jane.
Our journey is ongoing, a difficult marathon but we are fighting as hard as we can.
My dear husband was diagnosed with gbm on October 2020 with a huge (6.6×4.3×5) tumor. Debulking surgery a few days later. Doctors told me not to have my hopes up and be prepared. 
His first MRI three months after the end of radiation showed a significant shrinkage. (GBM Wildtype unmethylated).
At that time I felt that all the extra supps and drugs, all those sleepless nights were worth it. I was confident the protocol is helping him. 
Second MRI showed shrinkage again and then as a way to say "thank you" I enrolled to the online course (I thought that it would be difficult to understand as I am Greek).
WOW!! A thoroughly researched, very well explained course, it blew my mind. Literally!! (As I'm an inpatient person I tried to finish it in one day. Huge headache! Lol). There were things I knew already but also things I didn't, so the course was well worth it! 
(I tweaked his protocol with all the new information).
There wasn't anything that I couldn't understand, maybe some very technical terms, and only two things that I would like some clarifications – again I'm Greek! 
Bravo and thank you to Jane for all her hard work – it's evident even from the very first videos. She loves what she's doing and I'm positive that her work can be the foundation for future medical wonders! 
I am forever grateful. 
Margie"
And if you are STILL not sure, I have made the first two modules COMPLETELY FREE TO VIEW! So you can try before you buy. Don't forget I am now working on further resources to help you all so investing in this will not only help you but future patients too.
Here to support you all as best I can!
*LEARN* LIVE AND LOVE,
Jane xx
#H2SC #womanonamission
P.P.S. Please do follow me on Facebook Twitter and Instagram; And please retweet, like and share posts whenever you can as FB rarely lets me promote either my book or my online course. Changing the current woeful standard of care requires a Herculean effort, but together I believe we can do it! Thank you!