Back to Articles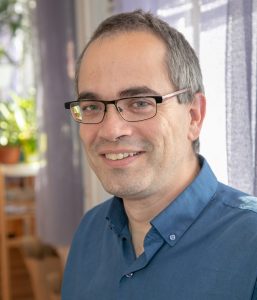 FREE BOOK!! With every online course purchased for the rest of October
Hello gang,
Special offer for 'Awareness Month'!
*FREE* book with every course bought until the end of Oct
I am not sure if it's just me but I haven't seen as many pink marketing gimmicks this year to mark October Breast Cancer Awareness month. It seems crazy that so much is devoted to checking your titties when it is claimed more ladies die of lung cancer every year. New methods of detecting cancer early with blood biopsies are on the horizon thank goodness, which will save us from all those extra rads. Meantime thousands of dollars are poured into 'awareness' which then goes into more advertising and marketing campaigns… I really hope it actually makes people check for lumps and bumps (it is easy to perform this test incorrectly, so watch an instructional YouTube clip).
My own personal mission is raising awareness of the huge potential of combining off label drugs to target the cancer metabolism – which could save millions, especially if implemented early. A mission not solely aimed at breast cancer patients. So to mark the last half of awareness month, for every How To Starve Cancer online course purchased from the 15th October to the 31st I will be giving away a copy of my latest edition of How To Starve Cancer …and then kill it with ferroptosis FREE for you to donate to a member of your team. This could be a relative, a friend or even your oncologist! (Yes I know… you can lead a horse to water… but unexpected things do happen).
This is a quote from Dr Mark Hancock in Georgia
"Your book was really revolutionary in that it was so meta. I had not thought of the cell in overview and using things together and making strategies to starve and kill. Our integrative oncologist is now reading your book and raving about it too. You have given countless people a lot of hope and truly made a difference in many of my patient's lives."
I will send a book anywhere! Even to far flung lands like Australia, South Africa, New Zealand, China and Hong Kong! Please note that if you are outside the UK or US you may have to pay an import fee, so if you do not want to receive a free copy let us know. We will email you to check before we ship.
So sign up! Sign Up! For a wealth of life-saving information! Click here:
How To Starve Cancer – Online Course | How To Starve Cancer (teachable.com)
Dr Hancock has implemented the approach with fantastic results, this was his comment on one of his cases,
"Last year I remember looking over all of her scans with a big gulp and telling her we needed to act faster than I usually would- start covering pathways left and right. And start mistletoe, and eventually start IVC when we thought her cancer was weakened enough. And the first miracle was that even over the phone she trusted me and stayed with the program- we did adjust slightly on the doxy when she went to the beach! And the next was getting good news like clockwork until a couple weeks ago when she was told she was NED."
Mistletoe is wonderfully synergistic with ferroptosis if you get the chance to add it in to the mix.
More on ferroptosis next time!
*LEARN* LIVE AND LOVE,
Jane xx
#H2SC #womanonamission
P.P.S. Please do follow me on Facebook Twitter and Instagram; And please retweet, like and share posts whenever you can as FB rarely lets me promote either my book or my online course. Changing the current woeful standard of care requires a Herculean effort, but together I believe we can do it! Thank you!