Back to Articles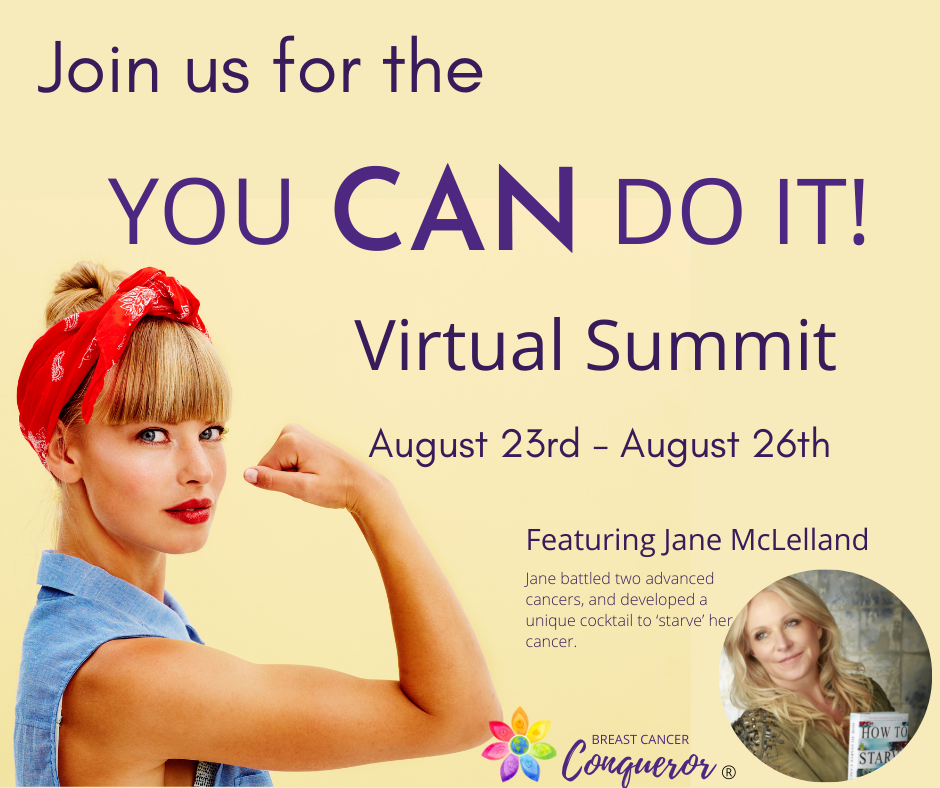 Online retreat with the amazing Dr V!
Hi Crew!
My good friend and colleague, Dr. Veronique Desaulniers, AKA, Dr. V, is hosting another fabulous Virtual Retreat.
I know that a healing journey can feel lonely and scary at times.  The You CAN Do It! Virtual Retreat can help you to stay motivated and inspired during these frustrating times.
Thousands of women from 57 countries have benefited from her retreats and her coaching.
And I am thrilled to be a guest speaker for her event this Thursday at 11am EST (4pm BST)
Join her from August 23rd – 26th for a transformational event that will introduce you to healing principles that WORK.
If you are newly diagnosed with breast cancer or have been on this journey for a while or are simply interested in cancer prevention, then this retreat is for you!
Take a deep dive into The 7 Essentials System® and create your action plan. Go from Frustrated to Empowered.
Click  to register  www.breastcancerconqueror.com/you-can-do-it
N.B. Don't forget there is only one week left to order your online course for 30% off before the end of August.
How To Starve Cancer – Online Course | How To Starve Cancer (teachable.com)
I am pleased you all love the format of the 'bitesize' videos that enable you to grasp each concept and how it might relate to your particular cancer. It also means I can update and add videos (more being uploaded this week) including some help with dosages and the influence of genetic mutations.
And if you are STILL not sure, I have made the first two modules COMPLETELY FREE TO VIEW! So you can try before you buy.
PLUS 
If you didn't spot my podcast on FB and Insta with the awesome Patrick Holford, founder of the Institute of Optimal Nutrition, it is worth a listen while you eat your lunch.
Here is the link for that interview if you missed it:
https://patrickholford.podbean.com/
PPS!
I have finally added a couple of videos to my YouTube, more to follow so sign up!
How to Starve Cancer by Jane McLelland – YouTube
*LEARN* LIVE AND LOVE,
Jane xx
#H2SC #womanonamission
P.P.S. Please do follow me on Facebook Twitter and Instagram; And please retweet, like and share posts whenever you can as FB rarely lets me promote either my book or my online course. Changing the current woeful standard of care requires a Herculean effort, but together I believe we can do it! Thank you!