Back to Articles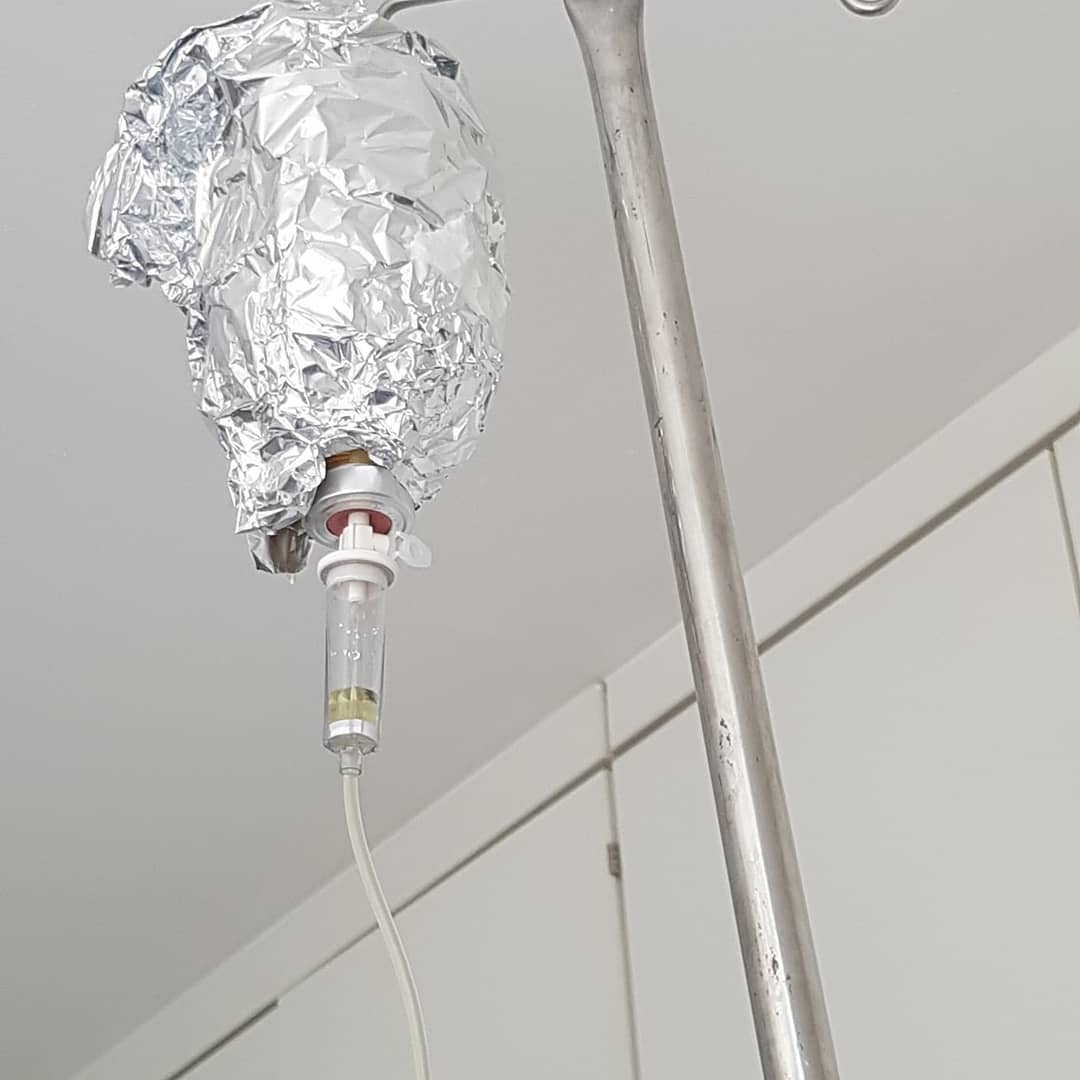 Blog: Ferroptosis…going for the Kill
Hello Crew!
A Kill Phase in Jane cancer parlance means an acute stress on the cancer, given over a day (e.g. chemo) or sometimes several days straight or every other day for a few weeks or in metronomic regular 'pulses'. The best way to achieve this is with oxygen free radicals. Cancer just hates oxygen.
Oxygen free radicals are created with chemo, radiotherapy or IVC and this will trigger apoptosis whereas starving cancer is a 'chronic stress' which is another, albeit slower way, to trigger apoptosis. Both approaches work best together. Apoptosis is programmed cell suicide, the orderly death of the cancer cell.
The 'press: pulse' approach I have borrowed and adapted from Professor Tom Seyfried et al. However there are some differences between Seyfried' s approach and mine. He uses the keto diet as the chronic stress or 'press' phase (whereas I block several pathways on the Metro Map)  and his 'pulse' or acute phase involves blocking glutamine and glycolysis, with the addition of HBOT (hyperbaric oxygen therapy). We are on the same team but we use a different strategy of attack.
This Kill module will enhance your understanding of Intravenous Vitamin C and why it often fails to produce results, and why the medical profession at large still views it as useless. A nice derogatory article on Quack Watch will forever be on the web.
Some of the problems with IVC can be fixed quite easily. But mostly  I am excited about the prospect of using IVC to trigger a relatively recently discovered route to programmed cell death called Ferroptosis. 
This is using iron to trigger cell death. Cancer really loves iron to help fuel its high metabolism, so instead of the iron fuelling its growth, why not use its strength and turn it into its weakness? By using IVC at high dose to act as a pro-oxidant, it releases hydrogen peroxide. With ferroptosis, by activating the iron, you can create more free radicals than IVC alone and make it far more effective.
Ferroptosis requires the use of particular supplements and drugs and the use of special dietary fats. To find out which ones you need to take and which you absolutely must avoid using you will just have to SIGN UP!!
I firmly and passionately believe if we could deliver this treatment up and down the country we would see some fantastic results! I could arrange training by a top oncologist who uses this method if only I had a clinic and willing doctors … and of course substantial investment.
I just received a lovely message from Bill Turnbull, one of our National Treasures, currently dealing with advanced prostate cancer. Bill, we all send you healing thoughts and prayers.
"I just wanted to send congratulations on the course. I've started it, and it looks terrific. Well produced, professionally presented, as well as being reassuring and easy to follow. Can't wait to get stuck further into it.  My oncologist at the Marsden now wants me to keep a chart of what I'm taking, and when – now there's a thing! All thanks to you. Keep up the great work."
Bill Turnbull presenter Classic FM, former BBC presenter and journalist
So if you still haven't bought my course, can I just say you are really missing out on essential
information that goes far beyond the information in my current book (2018 version). If you are having doubts about what you will learn, you can view the curriculum before you buy.
It is streets (motorways/FDRs) ahead of other cancer courses out there and if you want to compare prices, it is truly excellent value! There are now more than 80 videos, each on a different topic. All for only $97 (circa £86).
Remember that funds from the course will be providing yet more resources for you to access in the future; an App and a range of supplements which will ultimately, benefit you all.  If you buy the course you will be helping not only yourself but countless others too.
Please support me so that I can support you. There is so much I want to do.
Click on this link and buy it!
How To Starve Cancer – Online Course | How To Starve Cancer (teachable.com)
Thank you again to everyone that has.
With much love,
Jane xx
#H2SC #womanonamission
P.S. Please do follow me on Facebook Twitter and Instagram; we need to spread the word. And please retweet, like and share posts whenever you can. Thank you!