Back to Articles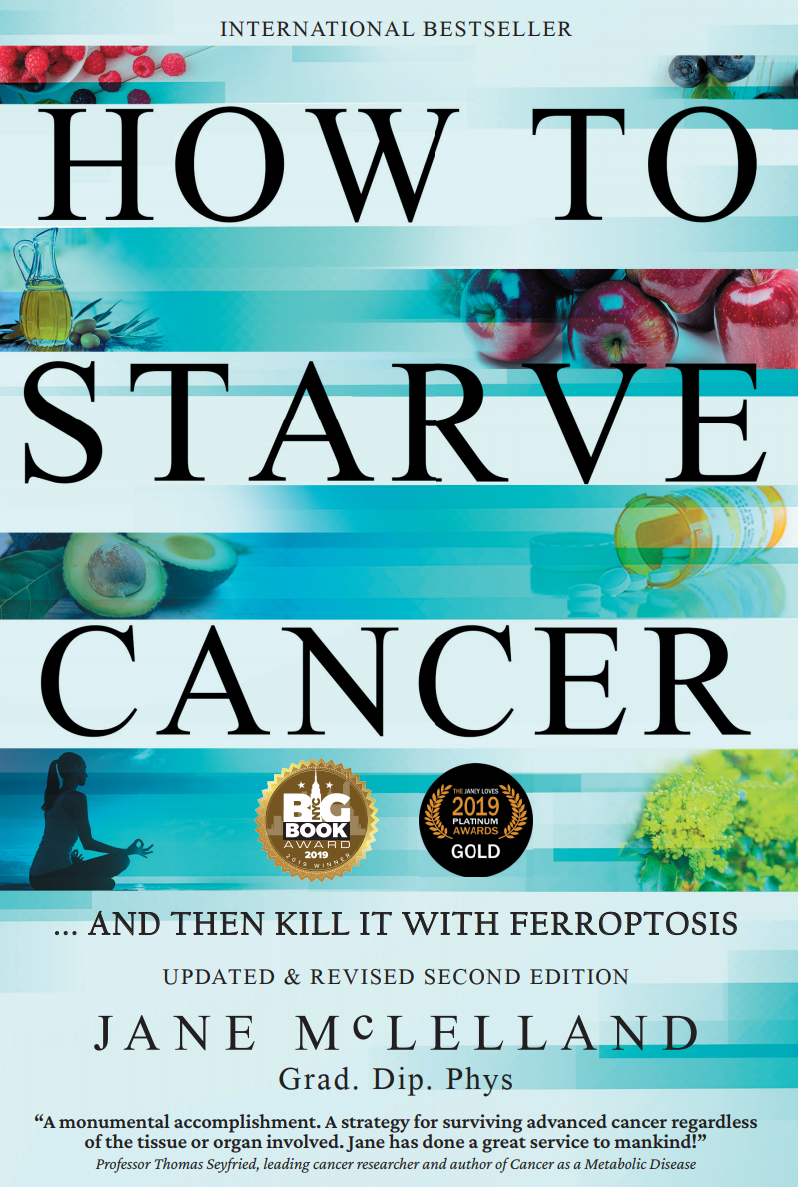 Blog: Second edition out in the UK!
Hi Crew!
I am excited to tell you the new edition of 'How To Starve Cancer …and then kill it with ferroptosis' is now available in the UK (40% off with EMPOWERME from my website www.howtostarvecancer.com) for only £14.40!
Typical. As soon as my book went to the printers I knew a golden nugget of info would come out about ferroptosis that I would want to include in my book. Ho hum, there will be a version 3 in the future no doubt! Of course I always expected this to happen as it is leading edge science.
So what did I miss? It wasn't the recent information about DHA fish oils triggering ferroptosis, that was in there already. It was this little gem about garlic:
Can diallyl trisulfide, a dietary garlic-derived compound, activate ferroptosis to overcome therapy resistance in prostate cancer? – Docwire News
I had always wondered why garlic was so good for cancer. Whenever I read about a drug or supplement I like to know where it fits into my overall 'Map' of cancer, where in my five Hallmarks does it go? Garlic has always left me scratching my head.
Ferroptosis is a different route to cancer cell death to the usual route of apoptosis. Because it is fundamentally different it can overcome treatment resistance which invariably happens in traditionally treated advanced cancer. Garlic boosts ferroptosis by increasing reactive oxygen species and free 'labile' iron. Bingo. I don't think this should just affect prostate cancer, it should apply to other cancers too.
The new edition of How To Starve Cancer has an index, a new Metro Map, with glutamine, fat and lactate transporters included – as well as how to trigger this all important new approach of ferroptosis. If you are still worried about understanding the science – it is covered in my online course (more videos coming shortly) and I had a lovely chat with Robin Daly from Yes To Life about the new edition in his weekly podcast. Take some time out of your busy day to listen in while you cook, clean or chill out.
https://www.ukhealthradio.com/blog/episode/starve-then-kill-jane-mclelland-well-known-for-her-book-how-to-starve-cancer-talks-about-the-new-edition-with-additional-material-on-ferroptosis-2/
And don't forget to order an extra copy of my book for your oncologist. Ferroptosis is important info they need to know! Encourage them to just read that chapter even if they look at you aghast for suggesting such heresy!
Let's keep this metabolic revolution moving!! I can see slow progress gang…
LIVE, LEARN AND LOVE
Jane xx
#H2SC #womanonamission
P.S. Please do follow me on Facebook Twitter and Instagram; And please retweet, like and share posts whenever you can as FB rarely lets me promote either my book or my online course. Changing the current woeful standard of care requires a Herculean effort, but together I believe we can do it! Thank you!