Back to Articles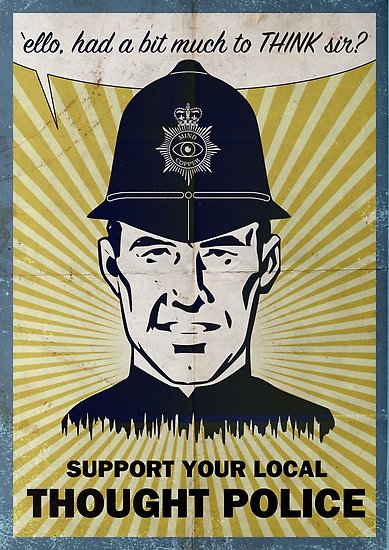 Blog: The Orwellian Medical World …
Dear H2SC crew,
I know many of you are frustrated that I do not put dosages next to the supplements or drugs in my online course and book. I tread a line between providing education and medical advice. If I am in jail for crossing that boundary I won't be much help to anyone!
Safe recommended dosages should be on the label of the supplement, whereas drugs need to be overseen and prescribed by experienced doctors in this field. Some people cannot tolerate certain drugs or they may suffer reactions, they may even react to supplements. Dosages are personal although there are definitely optimal levels. Note that low dose statins may not work for prostate cancer – I have seen several patients get statins prescribed by their own doctors at 10mg believing they are doing them some good when they could be doing quite the opposite. [i]
You should always seek medical guidance from doctors who have experience and knowledge prescribing off label drugs, particularly when you increase the number of drugs (known as polypharmacy). Remember it is always about the correct combination as well as dosage. GPs are generally unwilling to prescribe extra drugs as it is time consuming as they need to check interactions etc. and some of them love to launch enquiries into their medical colleagues if the answers are not immediately to hand. Be especially careful when trying to get off label drugs for children under the age of 18 as this is an extremely litigious area, as if it wasn't difficult enough for this patient group.
Two important videos from last week:
If you are still confused about ferroptosis, watch the podcast I did with Peter Lakatos for his 'Upgraded You' self-hacking podcast which launches today. Then revisit my online course to refresh exactly why and how ferroptosis is unique. As a 'Kill Phase' option it is different to both chemo and IVC and requires a special mix of both supplements and drugs and the avoidance of others.
https://www.youtube.com/watch?v=zYttjCsvzSg
If you haven't signed up, this is the link to my online course
How To Starve Cancer – Online Course | How To Starve Cancer (teachable.com)
And For those of you who missed my breast cancer webinar with the iRISE Above Foundation (breast cancer peeps only), I know those of you who attended appreciated the more focused information on your cancer.
This is the link:
https://us02web.zoom.us/rec/share/NS7RpaB_bE9yJR7WsMvj3lqNHC5Q5YHv3K8Sapt7P6ZujBwCp5dZ5b8wxSmD5oE1.O2QnMmHRw5lzGonL
To get the password, please go to iRise Above Foundation and send an email on the contact form.
With much love,
Jane xx
i Targeting metabolic pathways: why are we missing a trick in cancer treatment? – Oncology Central (oncology-central.com)
ii Low-dose statin treatment increases prostate cancer aggressiveness (nih.gov)
#H2SC #womanonamission
P.S. Please do follow me on Facebook Twitter and Instagram; we need to spread the word. And please retweet, like and share posts whenever you can. Thank you!